The Best Garden Surfaces for Dogs & How to Make a Dog-Friendly Garden
Having a dog is a hugely rewarding experience and, as man's best friend, we all want to let our dog enjoy our entire living space with us, especially the outdoors. But how do you do this without subjecting your garden to being trampled on, dug up, and damaged beyond repair? In this article, we'll go through some tips for dog-friendly gardens.
Dog-friendly garden ideas
Here's some inspiration for dog-friendly DIY:
A sandpit for digging in

Elevated decking area to provide a vantage point for your dog to survey their territory

Play features such as tunnels or balance beams

A shady spot for hot weather
Prevent damage caused by troublesome paws
Dogs are naturally curious and love to explore the outdoors, often doing lots of digging and running around – the combination of so many sights, sounds and smells in a garden can send dogs into a frenzy! Unfortunately, this means that your garden can be subject to urine stains, bald patches, mud and ruined plants.
It can be suggested that in order to stop your dog from destroying your garden you should deter it by applying things such as odour repellents and fences. However, these things should be used sparingly and only where they are really needed, for example if you are growing seedlings or fruit and vegetables that dogs may be attracted to.
It's important to try and make sure you have a dog-friendly garden that's stimulating and fun to play in – after all, your dog is part of your family and probably makes the most use of your outdoor space! You can still avoid damage to your lawn, however, by making sure you have a dog-proof garden surface.
Dog-friendly garden surfaces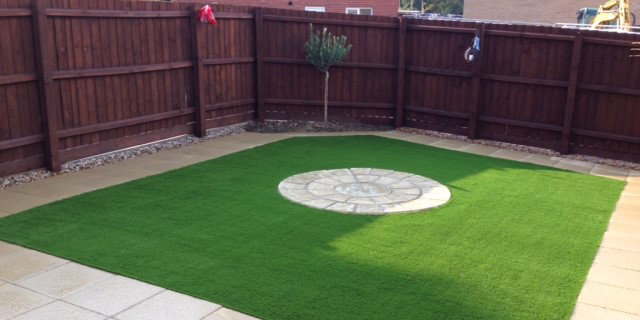 There are various kinds of surfaces that can provide a great base for dogs to exercise and play, for example:
Hard landscaping such as

paths made from pavers and hardcore

are great for walking or running on and can help dogs scratch their claws, reducing the need for nail clipping.

Scottish cobbles and pebbles

that are of considerable size can be used for mulching or edging beds – just avoid gravel as dogs tend to dig it up and can potentially swallow small pieces.

For your lawn, consider investing in dog-friendly artificial grass

which can solve a multitude of problems.
Is artificial grass good for dogs?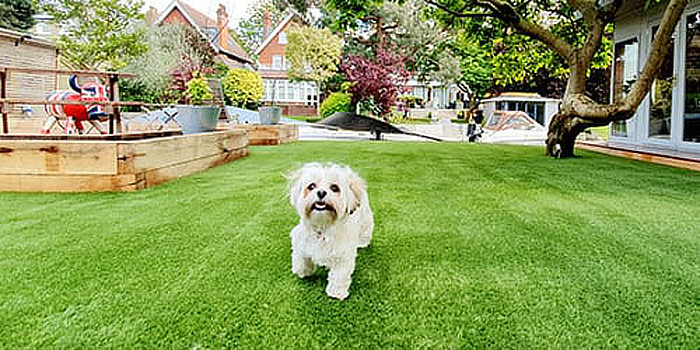 Although every dog is different, dogs usually tend to get on very well with artificial turf as it feels soft and natural under paw – even Crufts and Battersea Dogs Home have started using it in their outdoor areas.
Artificial grass for dogs is becoming more and more popular with homeowners who want their dog to be able to fully enjoy the garden without having to deal with the digging, plant ravaging and muddy paws traipsing through the house. It's a great alternative to real turf as it requires virtually no maintenance, can withstand even the heaviest footfall and doesn't get muddy, whilst still retaining the look and feel of natural grass.
Easigrass artificial grass for pets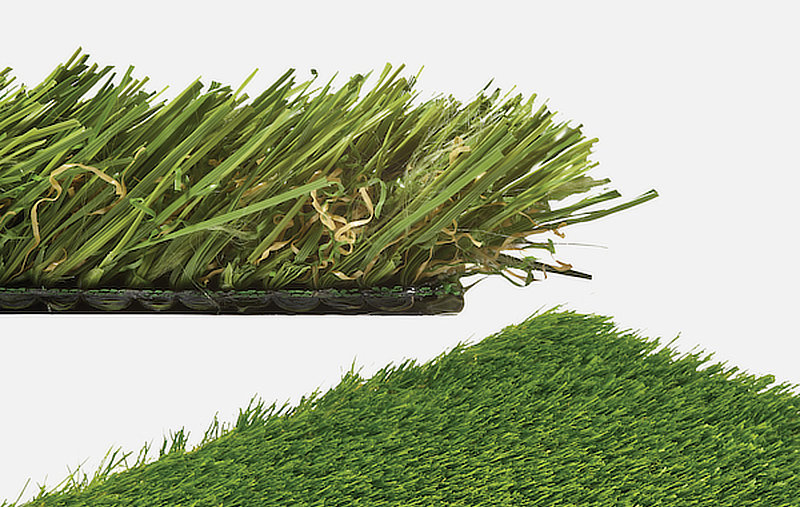 As the most advanced artificial grass available, Easigrass is a safe bet if you are thinking about installing fake grass for dogs. Artificial turf continues to look its best for years, no matter how much it is put to the test by overexcited pets. It's soft on paws but still remains sturdy, is low-maintenance but looks incredibly realistic. 
How to avoid the smell of dog urine on artificial grass
Following on from the above, to avoid the smell of dog urine on artificial grass you need to use an odour-reducing infill. Easigrass artificial grass has a specialist organic turf infill applied to prevent any bad smells for dog owners. Infill is used between the blades of 'grass' and is spread down into the turf fibres in order to help the blades stand up, as well as protecting the grass backing from UV damage.
The infill we use is 100% natural and absorbs urine whilst preventing it from forming a gas – this means that no smell is emitted, it is simply contained in the infill until it is flushed out by rainwater. The only maintenance required, then, is to regularly spray the turf with an enzyme cleaner to remove any bacteria flushed out from the infill particles.
How to make your garden safe and secure for dogs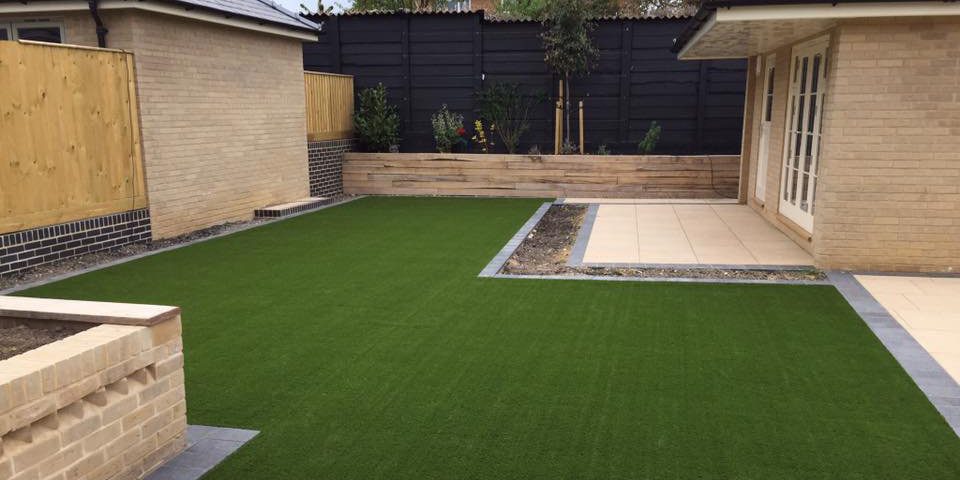 Another thing you can do to create a dog-friendly garden is to build a fence to surround or divide your garden, in order to make sure your dog does not enter any off-limits areas (such as vegetable patches) and cannot make a great escape. Think like a dog – they will often dig under fences or through holes in hedges, and can sometimes jump surprisingly high, so make sure you have covered every base. If you have a shed or garage, make sure your dog can't get in, as they may come into contact with dangerous tools or harmful chemicals.
Dog-friendly plants and flowers
Though it's not something many of us necessarily think about at first, several plant species are off-limits for dogs as ingesting them can cause serious illness or even death. Such plants include:
Chrysanthemum

Nightshade 

Daffodil bulbs

Oak 

Foxglove 

Buttercup

Begonias

Ivy
Do your research and try to avoid plants that may be harmful to your dog if ingested. However, that's not to say you can't still have a beautiful garden – there are plenty of flowers and plants safe for dogs, such as lavender, hebes, snapdragon, rudbeckia hirta, honeysuckle, rose and sunflowers.  Additionally, some examples of dog-friendly trees and shrubs are mulberry, willow, camellia and shrub roses. It's often preferable to opt for robust varieties of plants, as they are less likely to be trampled and ruined by pets.
Here at Easigrass Cambridgeshire & East Anglia, we offer the professional supply, installation and maintenance of artificial turf. With over 12 years of experience, we are accredited by both the British Association of Landscape Industries (BALI) and the Association of Professional Landscapers (APL). To find out more about our pet-friendly artificial grass, or our various other services, contact our friendly team today.